Some kids have lemonade stands. I rescued flowers.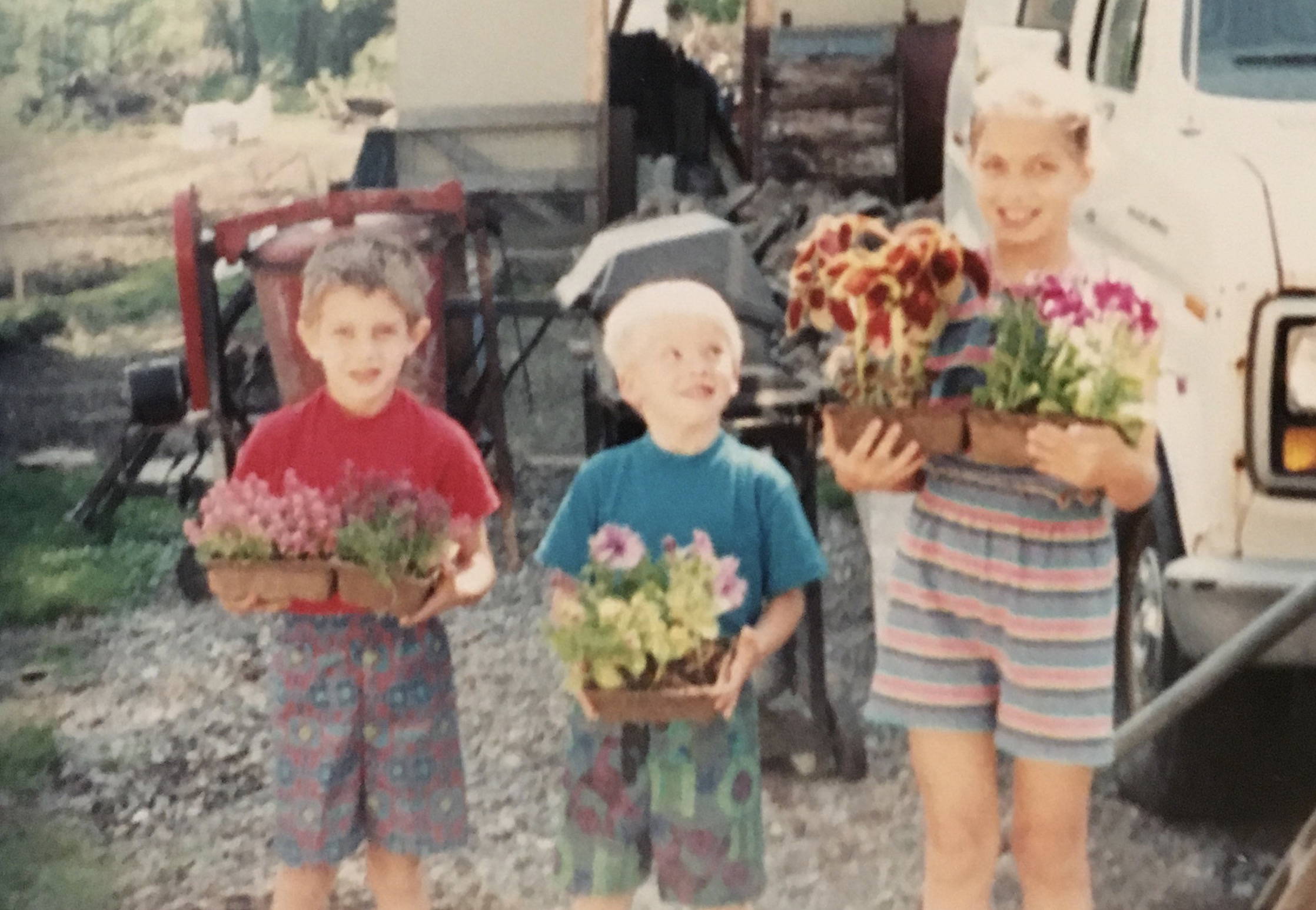 As a kid in upstate New York, I grew up around fresh flowers grown by my mom in our backyard greenhouse. In the summer, freshly cut flowers from the garden filled our house. We spent the winter planting seeds, watching them grow into plants. We spent the spring planting those in the ground outside. When we had too many to plant without digging up the neighboring yards, I set up a stand in our front yard and sold freshly cut blooms.

Once the end of the season came and the local hardware store was discounting its remaining packs of flowers, my mom would always "rescue" some to plant and bloom before the first frost of the fall hit. It's just sad to leave flowers sitting on a shelf to eventually be discarded, she would tell me.
That sentiment always stuck with me, and now it's the driving force behind the Paper Bag Flower Company™. Nearly half of all cut flowers never make it to a vase. The demands of the floral industry mean that some otherwise beautiful flowers don't even make it off many flower farms. They may not be the right shape or size to meet the industry's demands.


Millions of flowers grown for sale are discarded before they are sold.
The waste isn't necessarily malicious; it's just become the reality in a multi-billion dollar industry. But what if we could start utilizing these flowers that are otherwise left behind and discarded? At the Paper Bag Flower Company™, we're working with farms that maintain sustainable growing practices to source these Rescue™ flowers and bring them to life through our products.


Our flowers are thoughtfully sourced and sustainably tended.

We're a startup, so please let us know what you think! Are you a grower who wants to join our efforts? Email us. An artisan who wants to help us find creative ways to use our own leftover flowers? Let us know. Have a suggestion on a pop-up location for The Paper Bag Flower Company™? Send it our way.
Amy Darling
Founder & Lead Stem-tender
The Paper Bag Flower Company™